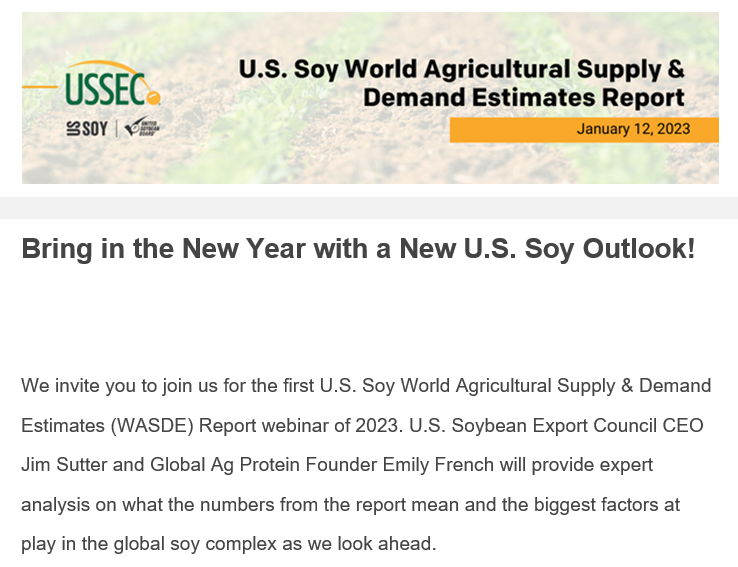 27 Dic

Bring in the New Year with a New U.S. Soy Outlook!

We invite you to join us for the first U.S. Soy World Agricultural Supply & Demand Estimates (WASDE) Report webinar of 2023. U.S. Soybean Export Council CEO Jim Sutter and Global Ag Protein Founder Emily French will provide expert analysis on what the numbers from the report mean and the biggest factors at play in the global soy complex as we look ahead.

This webinar will take a new, condensed format and last 30 minutes. As always, you can expect a quick overview of the report, a robust discussion and time for Q&A from the audience. We look forward to seeing you there.